Advantages of a New Heater Installation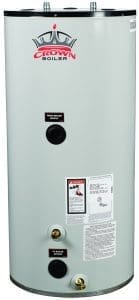 Are you struggling with deciding on a new heater installation? There are a lot of factors to consider and you may not realize what goes into choosing a new heater. Aside from budget and the size of your space, heaters are made differently for homes and businesses. American Way is here to help you weigh all the advantages. It's especially important to have a professional carry out the installation process, and we'll cover that too!
Benefits of a new heater installation:
High efficiency

Furnace and boiler options

Gas or oil powered

Quiet models

Longer lifespan

Clean air flow

Digital thermostats

Comfort control
Whether a commercial or residential heater, there are plenty of options to look at when deciding on a new heater. There are furnaces and boilers that are affordable for any budget. They each have their own efficiency ratings and can be powered by oil or gas. When you have a new heating system installed, you're starting with a heater that will have a lifespan of 15 to 20 years which means it'll last a longer period of time. You can also trust that the air flow is cleaner and the new heating makes and models offer quality comfort control that can ensure even heating.
Why choose a professional HVAC contractor?
As we previously mentioned, new heating systems need to be installed by professional HVAC contractors. The reason for this is because contractors are licensed and insured whereas an amateur is not and could damage the heater which could void the warranty. Professionals are dedicated to following all safety procedures and make sure the boiler or furnace is working correctly. In addition, contractors are able to offer routine maintenance that can be scheduled annually. If you wish to receive a free quote on a new heater installation, call American Way and we'll be happy to assist you!
↓ Get A Free Quote Today! ↓
• Bergen County
• Essex County
• Hudson County
• Morris County
• Passaic County
• Union County
These Are Just Some Of The Manufacturers We
Carry, Install And Maintain